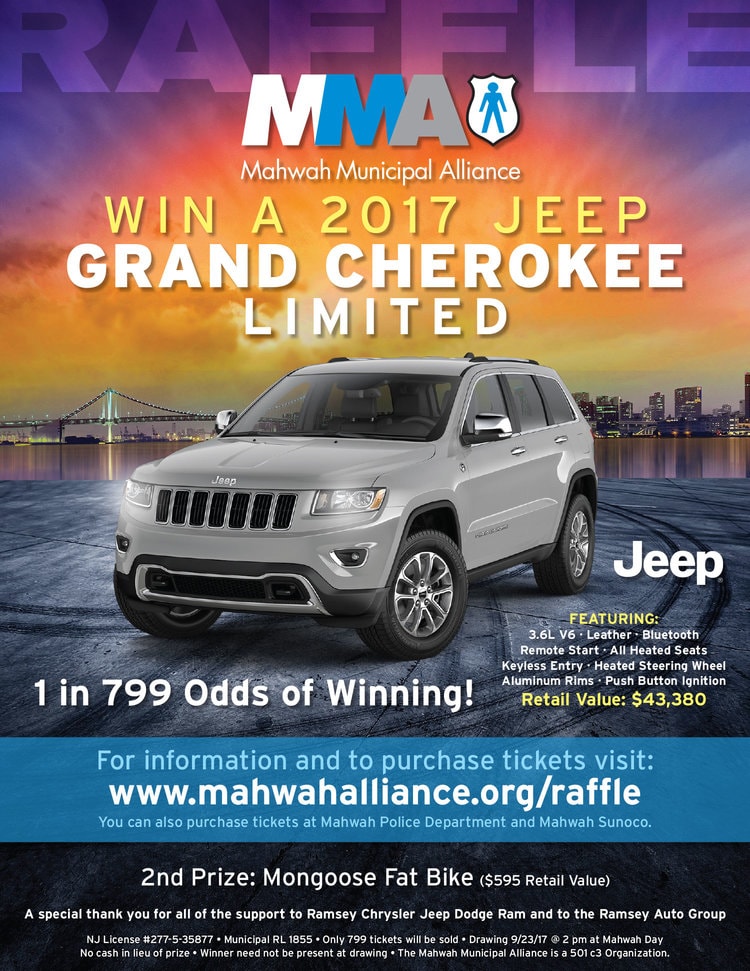 ?Last year, we gave the Mahwah Municipal Alliance (MMA) a 2016 Jeep Wrangler Unlimited Sahara as the grand prize for their Annual MMA Summer Raffle.
For this year's raffle, we decided to up the ante and give the organization a 2017 Jeep Grand Cherokee Limited as the grand prize!
The 2017 Jeep Grand Cherokee Limited includes such desired features as:
3.6L Pentastar V6 that's won numerous awards for its performance
Leather interior design cues that are smooth to the touch
Heated seats & steering wheel that are ideal for cold North New Jersey winters
Remote start for ensuring the interior is the right temperature
Keyless entry & push button ignition, so you'll never have to turn a car key again
Bluetooth for hands-free calling and streaming audio capabilities
Aluminum rims for a premium look of luxury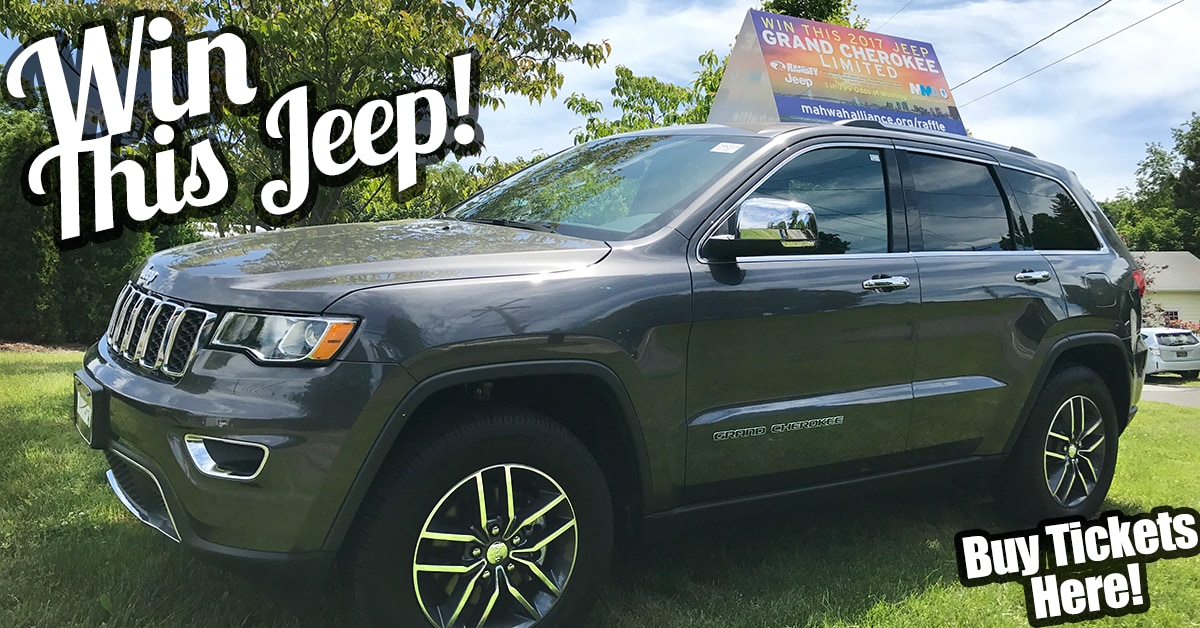 The second prize will be a Mongoose Fat Bike. The drawing will take place on Saturday September 23, 2017 at 2 pm during the 23rd Annual Mahwah Day celebration at Commodore Perry Field (79 E. Ramapo Avenue) in Mahwah.
Tickets are $100 each and there's no limit on the number of tickets you may purchase We are selling tickets at our dealership location on Route 17. Your $100 ticket purchase counts as a donation that is likely tax-deductible.
Your ticket purchase will help fund the MMA's local programs focusing on:
The Heroin Epidemic
Drug & alcohol abuse
Fitness & health
Bullying
Mental health
Depression
Parenting
We're only selling 799 tickets, so you have 1 in 799 odds of winning. These tickets are expected to move fast like they did last year, so don't wait to get yours!