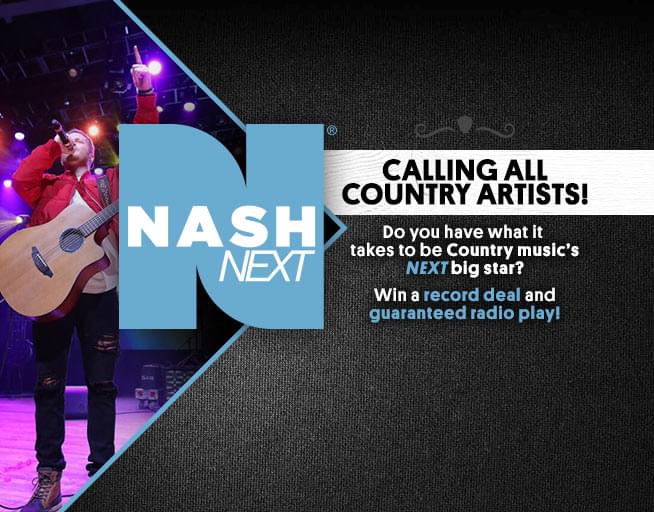 ?
We are proud to be partnering up with NASH FM 94.7 once again by sponsoring the NASH Next 2018 contest where you can enter for chance to earn a record contract and radio airplay!
That means you could be the Next country superstar like Radio Romance are because they won the NASH Next contest last year. We know that shows like American Idol and The Voice focus on all sorts of popular music genres, but this competition is purely focused on country artists.
This contest starts Monday June 18th and you can register by clicking the button below & uploading your original song by 11:59 pm ET on Sunday July 8th. Starting on Monday July 9th, fans will rate your music and then the Industry Pros will do the rest to name the 2018 NASH Next Star!
Enter to be the 2018 NASH Next Star
Both solo artists and bands will be judged the same. You'll be competing against hundreds of other country singers and musicians around the country, so we wish you good luck and we can want to hear from you if you become the 2018 NASH Next Star!