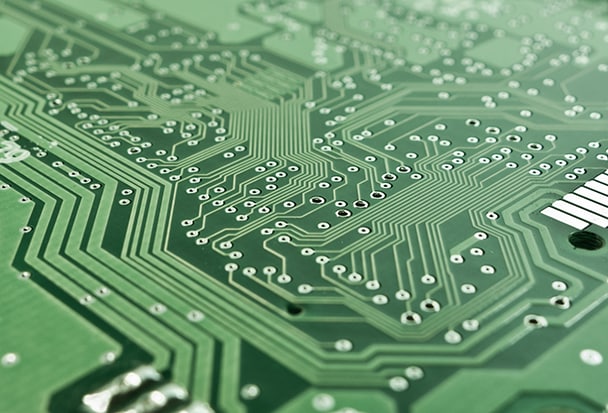 You have probably heard that the availability of cars, especially new cars, has been affected by a microchip shortage since 2020, and you have probably been wondering how it affects us here at Ramsey Auto Group. Let us assure you that we have been
staying on top of the latest news regarding this shortage
and that we are doing everything we can to ensure that we still have a broad
inventory
for our customers. We'll dive into how the shortage started, the current state of the shortage, and what sources are saying about where it's expected to go.


The Cause and Affect of the Microchip Shortage.
Today's cars can contain as many as 150 tiny processors, and these processors control everything in the vehicle from engine timing to turn-by-turn directions. Due to a peculiar combination of events, the automotive industry lost much of its supply of these little chips in early 2020. As the COVID-19 pandemic triggered restrictions on travel and other forms of mobility, the demand for new cars slid downhill. Automakers cut back production plans and reduced orders for new microchips. But the chip factories didn't slow down in turn because consumers, many working and attending school from home for the first time, went on buying sprees for computers and any other electronic devices they needed to work and entertain themselves at home, meaning that demand skyrocketed for these items. And so when the availability of vaccines began to lift the lockdowns, auto factories got rolling again and sales picked up in a big way toward the end of 2020, microchip manufacturers were unable to keep up with this surging demand because they were too busy making the microchips for the computers and other electronic devices people needed to work from home to accommodate automakers' spooled up chip orders. And to make matters worse, the major blizzard that hit Texas and the chip factory-fire in Japan in early 2021 cut into an already strained semiconductor supply chain. And more recently, the war in Ukraine disrupted the supply of neon gas, which is used extensively in the semiconductor manufacturing process, said Sam Abuelsamid, an analyst at Guidehouse Insights, which tracks the automobile industry. Ukraine supplies about 60 percent of the world's neon. Why are semiconductors important? Semiconductors are the metalloid elements used to make microchip processors, which are in turn used to make smartphones, televisions, internet routers, home climate control thermostats, and a plethora of other devices. Cars and trucks are now loaded with electronics, so they have them as well. However, building new microchip factories is a slow process, and that has left automakers unable to manufacture new cars fast enough to meet demand, hence leading them to push prices to record highs. And so this is how this shortage triggered the worldwide surge in the price of new cars over the last year and a half.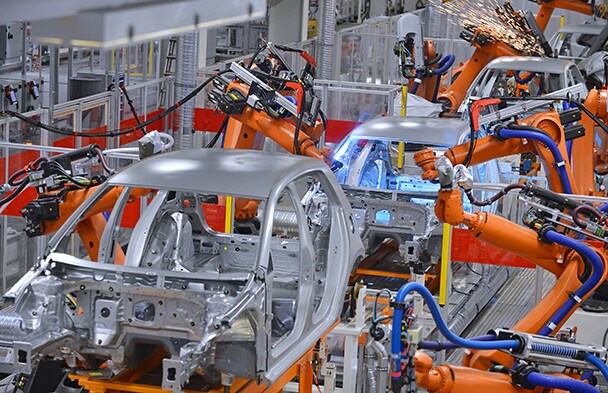 The Need to Improve Its Capacity
However, sources are saying that a combination of forces is starting to ease the issue just as it caused it. Why is this? Global consumer spending is slowing down because of COVID-19 again, ironically. Reuters reports that recent disease-related restrictions in China "slammed consumer demand and boosted inflation in the world's second-largest economy, resulting in a steep fall in sales of smartphones and PCs." Meanwhile, the U.S. Federal Reserve has enacted two historic increases in its benchmark interest rate to battle inflation. That, Reuters says, "has increased the risk of recession and is leading to job cuts and tightening budgets."
Meanwhile, chip production is starting to expand, catching up slowly.

But, a crucial, easily missed point about the chip crisis is that automakers don't need the latest, most advanced microchips. The chips found in cars are older and less-powerful than those found in computers and smartphones. To meet automaker demand, the microchip industry needs to improve its capacity to build inexpensive, light-power chips. Electronic Engineering Journal reports, "there's been a real boom in building" these less-powerful models recently. EEJ cites a new report from Semi, the industry association that serves electronics manufacturers. The report notes that capacity for building these older chips "increased 6% in 2021, is expected to increase by 5% in 2022, and will increase again by another 3% in 2023." And Abuelsamid says that the Taiwan Semiconductor Manufacturing Company (TSMC), one of the larger chip manufacturers, will have a heightened production capacity by the end of 2023. But these trends don't mean the crisis will end soon, as efforts by other companies to increase their manufacturing may take longer, even going into 2024 and 2025.


Do More Microchips Mean More Cars?
Also, however, more chips don't necessarily mean more cars. Chip production may recover, but that doesn't mean automakers will go back to building so many cars that dealers mark them down to sell them. Automakers want to avoid manufacturing a large amount of cars and having to lower prices as a result. Some plan to keep inventories low indefinitely. Ford, one of the largest, has publicly toyed with the idea of a business model in which Americans order cars before they are manufactured. Dealer groups, as well, are saying that big inventories and hefty discounts may not come back. So, even if the chip supply improves, that may not reduce new car prices. Automotive News notes that European automakers cut their production targets by 25,000 cars in the last week of June alone to keep from building up a stockpile. Asian automakers followed, cutting 23,000 from their weekly plans. With automakers scaling back their plans, Kelley Blue Book parent company Cox Automotive says, there is "no clear timeline for any notable recovery in new vehicle inventory levels." Cox Automotive Senior Economist Charlie Chesbrough says, "Lack of supply is still the greatest headwind facing the auto industry today." That headwind has helped drive prices near record highs-which isn't a bad thing for the automakers. "It is a seller's market," Chesbrough says. The sellers may decide they like it that way.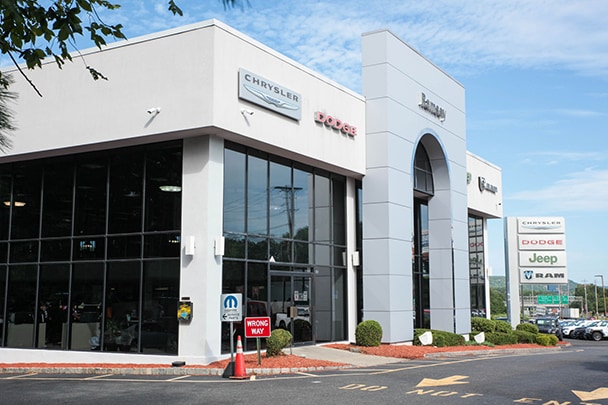 Ramsey Auto Group Keeps You On Top of New Developments
While this news may seem discouraging, we at Ramsey Auto Group would like to continue to assure our customers that
we are staying on top of these developments and responding to them accordingly
. We would also like to assure our customers that we're doing the best we can to provide the widest variety of inventory, both new and used, as well as help our customers find the vehicles they're looking for and for the best deal. Please
visit us online
or in-store today and
contact us
to let us help you see it all and save a lot!