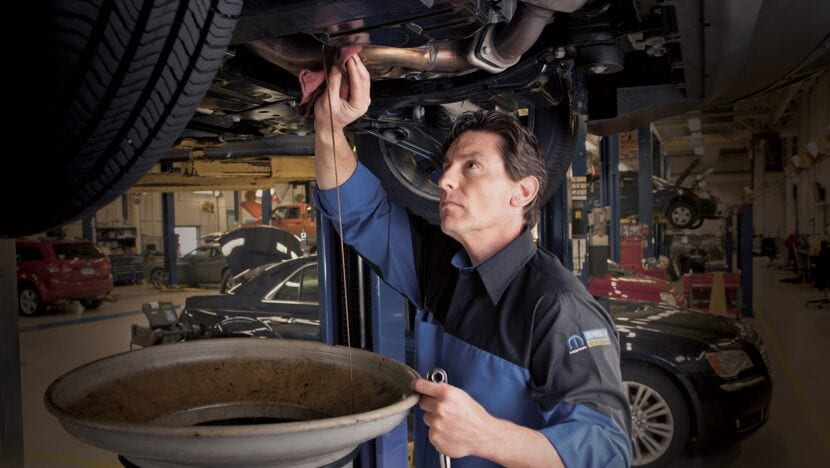 Our Jeep service center can perform oil changes quickly for customers in the North New Jersey area by itself or as part of other repairs and/or maintenance we perform on your vehicle. In fact, it's also a part of our Express Lane service offering, which means you don't even need an appointment!
It's recommended that you get your vehicle's oil changed once every 5,000 miles or 3-4 months, depending on how much you drive. But your owner's manual will show you the true mileage and time table you should take for your exact model, depending on its age.
Our technicians are specifically trained and certified to perform oil changes and other repairs on the following brands: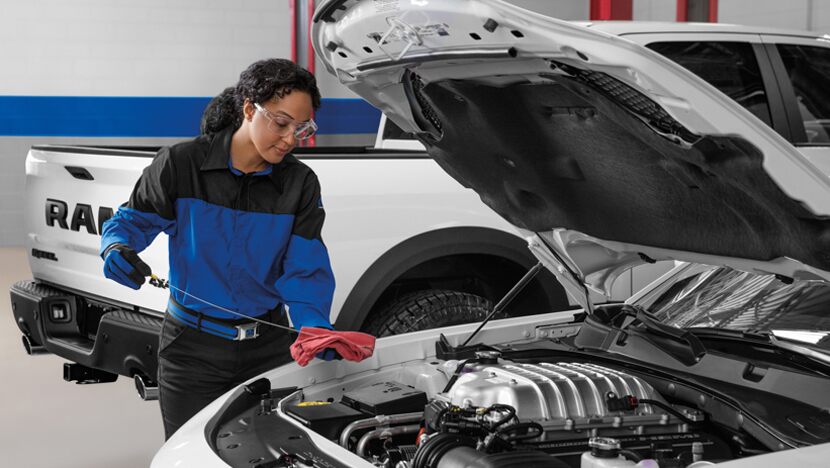 What are the Benefits of an Oil Change?
Reducing friction & wear on your vehicle's engine parts since oil lubricates the entire engine
Keeping your engine clean since the oil picks up dust & other debris to circulate it to the oil filter
Preventing rust & corrosion to the engine that comes from overusing the same motor oil
Ensuring that heat properly dissipates to cooler parts of the engine to prevent machinery malfunction
Optimizing performance in extreme weather conditions including our area's hot summers & cold winters
Saving energy to operate, resulting in better fuel efficiency & power
You can choose from either conventional or synthetic Mopar motor oil for your vehicle. Conventional motor oil is derived from mineral oil and is typically the more price-friendly option, while synthetic motor oil is refined from regular oil to reduce molecule size, ensure slipperiness & lessen the frequency of needing your oil changed.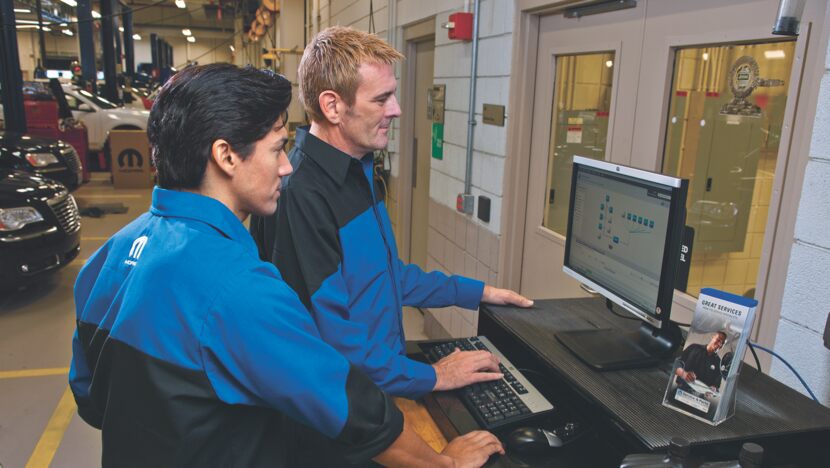 When you get your oil changed at our Chrysler Jeep Dodge Ram service center, we will also inspect other nearby parts to see if there are any issues. Our mechanics can determine if you need a new oil filter and if your vehicle is leaking oil because components like the engine gaskets, oil pans & oil seals are worn.
If you're looking to spend less on maintenance like oil changes, then check out our most current Jeep service specials. We regularly update the coupons, so you can take advantage of the savings you can get on other key vehicle repairs.
The Ramsey Chrysler Jeep Dodge Ram service center is located just minutes from the Bergen County NJ & Rockland County NY border and we're here to make sure your car, SUV, van or truck runs smoothly. Contact us today to learn more about what we can do for your vehicle with an oil change!